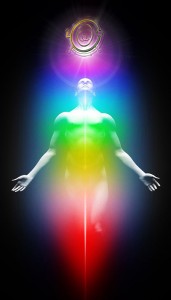 I tattoo at the following locations:
---
Legacy Blue Tattoo Studio @ 39318 US Hwy 19 N.   Tarpon Springs, FL. 34689
Travel to various Conventions 
Nashville, TN   –   Contact me for dates and availability 615-569-8278, usually once per year
___________________________________________
Having knowledge during the process of a tattoo, is as vital as attaining wisdom for our journey through our lifetime.  People get tattooed for many reasons, to include overcoming of life storms, strength during trials & adversity, healing, covering of physical scars, transition into new beginnings, documentary of ones incredible journey, culture, traditions, memory of lost loved ones, religious beliefs, and some just for the sake of beautiful art.  (I personally focus on the Sacred Healing Art of Tattooing, Life Transitions, and Story Telling.)
Finding someone to etch your art into flesh can be a bit challenging, and overwhelming, especially for those who are quite new to the quest of finding an artist that's right for you.  Especially finding an artist that connects with you spiritually & is honest with you about what you're getting and where.  All too often people have bad experiences, receive bad tattoos, and are left feeling depleted when seeking something that was supposed to be an exciting experience.
In past tattoo traditions, the artist chose the client, not the other way around, and for a very specific reason.  They wanted to ensure that their art was carried proudly and honorably by someone who was proud and honored to receive it from them.  Western culture has torn down this sacred art and its relevance to our society just for the sake of making a profit.  Not that this is necessarily a bad thing, but if we could eliminate this particular way of thinking, we would have riches (not referring to monetary gain) that surpass our limited carnal nature to spiritual richness that would & could redefine who we are and who we strive to be.  (let that make sense, read it again)
It is this primary quest that I chose to design a site not only establish who I am, but to also educate the people who search for something more from their artist, their life, and seeking a specialist.  It is countless hours of research, seminars, personal experience, personal transformations, client interaction, spiritual connections, & witnessing the Sacred Healing Art of Tattooing, that I want to do this.  So as you go through the pages, let it feed your mind, open your heart, and guide you to finding the right artist for you, no matter where you are in the world.
Thank you to all who enjoy this art form for making me the artist I am today.