Because tattooing requires LOTS of mental creative focus and concentration from the artist (especially in large pieces), I prefer to operate without a large audience.  My sole focus goes into every move I make during every second of this process & distractions can be a huge disturbance to our psyche, while causing us to lose what might have been the next greatest idea in our art.  So if you don't want to be one of those on the top 10 reasons I got a bad tattoo, then prepare for your appointment.  It will be on you longer than it will me.
I do get groups and families who all want to get tattooed together, and or be a part of the process.  I am open to working with you as well, as I know we do need our support system in place and these are typically smaller tattoos.
For those sitting for long periods of time, it can get rather boring, so I suggest bringing music, ear phones, reading material, and tv streamers to occupy your mind.  I am a peaceful & calm artist, but so work with an eclectic group of artist's who respect each other and give one another room to get into what makes them jive.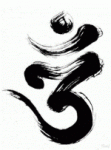 You may also want to bring your phone (I don't mind you getting calls or texting, so long as it doesn't distract my work and your movement), laptop, blanket, pillow, snacks, drinks and so on.  I want you to be comfortable and in your zone as well as myself to produce the best tattoo possible.
Do NOT bring children, this is the one thing I have a big problem with, as they are the most distracting of all, and it isn't a place for children if there is an age restriction on the services offered.
You can read more about preparing for you appointment here : How to prepare for your tattoo appointment